"Just Drive Part 1" by W O L F C L U B – Official Album Review
I can't describe the sheer excitement I felt when I saw W O L F C L U B's album announcement for Just Drive Pt. 1! Imagine my luck when I was assigned to review it and contextualize its incredible theme of everything heartbreak, sunsets,
I can't describe the sheer excitement I felt when I saw W O L F C L U B's album announcement for Just Drive Pt. 1! Imagine my luck when I was assigned to review it and contextualize its incredible theme of everything heartbreak, sunsets, and L-O-V-E. It hurts, we want it, we need it, but do we hear it? We will soon enough – one track at a time.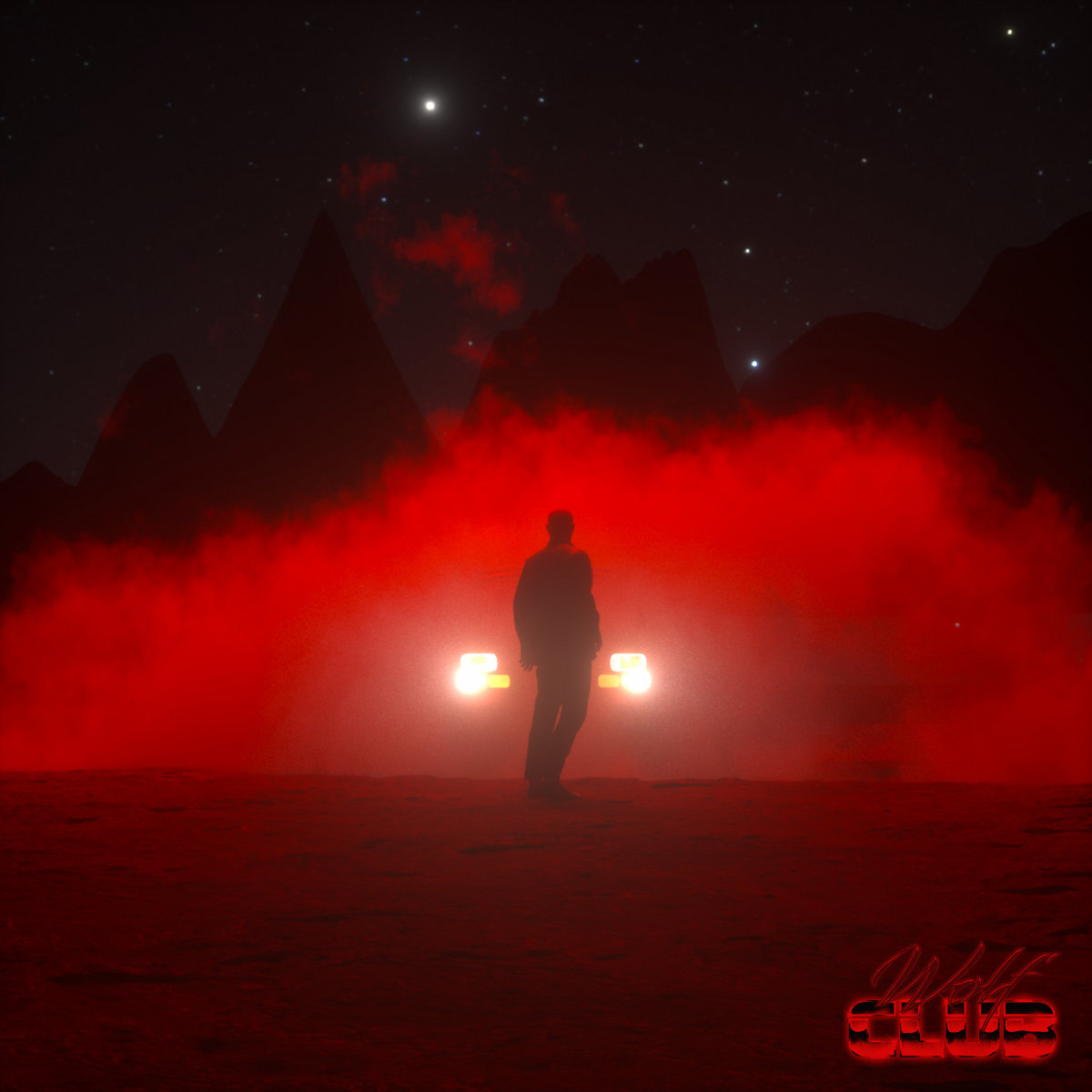 WOLFCLUB's first track serenades us into the getaway car of long-lost love with electric guitars and saxophone. Dreamy vocals encourage our flight response to "Just Drive" into the drum kick of the deeply nostalgic energy of our teenage summers of yesteryear. The way the lyrics carry bittersweet memories of those angsty runaway vibes sends chills up my spine! My late-night drives needed a boost of upbeat, poppy tracks to sing aloud to – and this track curbs that craving to roll the windows down, and jam without a care.
A Sea of Stars (ft. Dora Pereli)
You know when you read lyrics to a song you love, and it reaches too close to what you're been feeling all along? This is the queen of heartbreak albums, with "A Sea of Stars" at number two on the album list, it's no wonder why these emotions brew hot as I listen carefully to Dora wistfully and woefully sing into the night sky. Sailing away with a lover, wishing those moments could last a while longer. The melody adorns the melancholy tone of the lyrics in a deceptively light and happy rhythm. It's difficult to walk away from such a beautiful song – but we have so many more to explore together.
Fever Dream (ft. Dora Pereli)
I find myself carried off the whimsical beat of drums, bass, and that warm guitar encloses in on the impersonated feeling of welcome, only to be whisked away by resonating vocals. Chasing the love we thought we had – who can't relate to that feeling? As a writer, I admittedly get lost in the vocals of the song, and the story being told in each track. This track gives me "forgotten on prom night" vibes; tear-soaked tulle dresses and mature drinks at a bonfire. I love this inescapable trap of dismal desires that W O L F C L U B has created. Underlying this feeling of my heart being torn in two, I keep listening and contextualizing for the sake of fans everywhere feeling, singing, and dancing along.
Shoulder Blades (ft. Jaki Nelson)
There's nowhere to run away from the intoxicating vocals of Jaki Nelson, and you won't want to either. This retro dive into forlorn backseat breakup ballads is a deep-seeded memory we willingly uncover. The chorus churns the tension by way of electric guitar, and dances along the fingertips striking the heavy billow of the bass. The edge of that "forest where it all began" I know all too well. Jaki's wail alone is gut-wrenching, and I swear I can feel exactly what she feels. The reverberation of her coos and the electronic echo wraps each gasp in color with chords. I don't want to hide anymore either, Jaki.
One Last Night
Not many feelings are as powerful as the drum kick combination that permeates the start of this track. The same goes for the all-encompassing saxophone in every which way it is played, especially with the overwhelming emotion that sustains the melody. I know all too well the sting of time passing by before saying Goodbye to someone you don't want to see go. If there were one last night where it was possible to get a lost love back and make it last, would you take the chance? Would the circumstance and consequences outweigh the outcome? There's only one way to find out – but perhaps listen to this track first before you run out the door.
Promise (feat. Jaki Nelson)
The trailing arpeggiator dancing along the intro riles suspenseful excitement from within. Once Jaki belts out the proclamation of asking you to stay – who can say no? It's not enough to hear these tracks, it's vital to face the feelings that erupt. False promises, apologies, and damn that standalone moment of the percussion gets me every time! I'm swept into a deluge of delight every time we loop back to the chorus. Namelessly shameless love is only the cusp of meaning behind this song.

Who's Gonna Be There(feat. Jaki Nelson)
The playful start is a loop of Jaki's voice alongside the synth, and it's the perfect introduction to the aftermath of the track we just listened to. Rewind the reminiscent memories, and fast forward to the part where our hearts fix themselves – the worst part is missing someone and living your life without them. "Who's Gonna Be There" perfectly encapsulates those emotions, bottles them up, and offers them to you as we face the music.
Nostalgia
I love that this track welcomes alternating gender roles – because we see both sides to the untold story between Boy and Girl. Boy meets Girl, Girl falls in love – Boy doesn't want to go. They part ways. It's so uncommon to see in music these days without some stereotypical agenda – and this is an unraveling of emotions from one to the next. You ever have circumstances you can't change and you wish you could change it for the right person? They know better, most of the time. Letting go or staying by their side is the hardest lesson to learn. But the "Nostalgia" helps us cope.
Serenity (Jaki Nelson)
Softened guitar strumming along to the electric echo of the synth is all we ever wanted – and Jaki's vocals open it up into a torrential downpour of the heartbreak theme that we've now grown accustomed to. Personally, this becomes a growing ache from inside, and the hole inside of MY heart is growing bigger as I encourage myself to absorb this track entirely. I love the reverberation, the echoes, the ethereal electronic details intertwined in the lyrics, and it pulls at these heartstrings with ferocious effort.
Higher (feat. Jaki Nelson)
Ah yes, the warm guitar before the painful memories replay. I'm shutting my defense mechanisms out, allowing the music to rush over me, and that arpeggio is thumping as quickly as my heart, and there's nothing left to do but stare down the erupting emotions head-on. I'm lost in the waves and embracing it. So, here we go. "Higher" speaks to me on multiple levels, as a girl, and as a woman. There's much to be said about those sweet nothings as their murmured in your ear, and eventually, there's a bittersweetness to it. It's all here, loneliness, unkept promises, and the result of the unresolved. The closure resides somewhere between the clash of the cymbals and the descending tempo as we move closer to the finale.
Oceans
The plot thickens when we realize the distance between these star-crossed lovers. The voice of the W O L F C L U B prince returns, and we're learning more about what truth remains in focus. The intoxication of the synth, the powerful bridges and the quietness of the solo vocals make this track simply heaven-sent. I'm caught in the undertow of unrequited love, the heartfelt hang-ups, the distance isn't just heard; it's understood.
Famous
The great getaway, the track that finished us off and rounds up the theme, is even better than I could have imagined. It's a profound calling out of manifesting that fame that W O L F C L U B strives to achieve. I'm feeling enthralled by the swiftness of the beat, the arpeggio again lighting up the senses, and of course, vocals to steal the show. I really love this highlight of an ending, and it's a chance to shake off the emotional rollercoaster that is this album, as much as I adore unpacking new and old wounds of the heart.
The destination has been reached for Just Drive Pt. 1, and honestly, I've never felt more understood. This album split me apart in ways I never realized I could. W O L F C L U B has always been able to find the magic behind sadness, love, and so much more outside and in between. I love an album that beckons me to dig deep to my core – and that it did. I am woefully pleased, and my weaknesses are on my sleeve, and after days of listening, I'm looking forward to W O L F C L U B's next release.